Supertutors Overview
The "Supertutor" tag denotes a tutor who meets two criteria:
a) 4.9+ rating
b) 700+ ratings from Cambly students

The Supertutor tag is shown on your profile to students!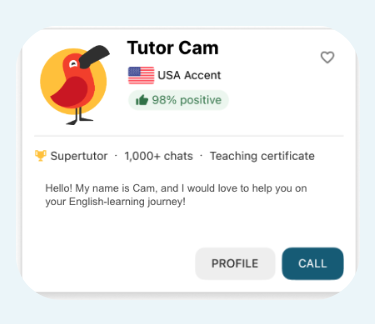 Supertutors Program Benefits
If you are a supertutor, first of all, congratulations! You are clearly doing an amazing job if your students are rating you highly!

There are several benefits of being a supertutor:
Having a "supertutor" badge next to your profile may help attract more students and therefore, may lead to higher earnings potential
Attracting more students will not only allow a full schedule, it also allow you to choose when and who you want to teach
Check out Super Tutor Meg's tips on how to be a successful tutor on Cambly below!