How do I know when to ban or report a student on Cambly?
Cambly is a learning platform and we strive to provide both our tutors and students a safe learning environment. If you encounter any form of harassment or offensive and inappropriate behaviors, please feel empowered to report the student. To learn more about reporting students, including hiding from students, please visit this help center article.
I'm online. Why aren't I on the "Available Tutor" list?
You may notice that students may not always see you on their "Available Tutor" list, even when you are online. This happens when we have a lot of tutors online and there are simply too many tutors to show on the "Available Tutors" page to every student. Instead, we customize what each student see based on the student's interests and reasons for learning English on Cambly.
Tutors' profiles are only featured on that short list of "Available Tutors" if their profile matches with students' listed goals. For example, if a student is preparing for an exam, we will show the student tutors who specialize in exam preparation. In addition to matching goals, you will also be featured on the "Available Tutors" list if you are on priority hour. Students who have chatted with you previously will also see you on this short list. Regardless, any student can use the search bar to search for your name or any other info on your profile.
How do I add a student to "My Regulars" list?
The "Regulars" feature gives tutors an organizational tool to keep track of and easily access the student profile of your regular students. Students do not know if they are on your regular list, this is only for your own reference. You can open up reservation availability in your schedule specifically for regular students or you can propose a reservation with one of your regular students.
To add a student as a regular simply go to their student profile page and on the left side you will find a toggle to "Add to My Regulars".

Once a student is a regular they will appear in your history page in the "My Regulars" column. If you'd like to remove a student from your "My Regulars" simply click on the "Edit" button, select the checkbox next to their entry, then select "Delete".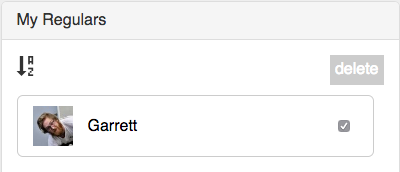 Can I log into Cambly as a student?
Yes, you can! Every tutor is automatically given a student account to give the tutor an opportunity to see what students' see. Please simply click on your photo's thumbnail in the top right corner and select "Switch Role" to sign in as a student. Every new tutor is given 15 minutes free tutoring session to be used to call an experienced tutor to ask for advice, tips etc. We strongly recommend using your free minutes to test out the Cambly platform!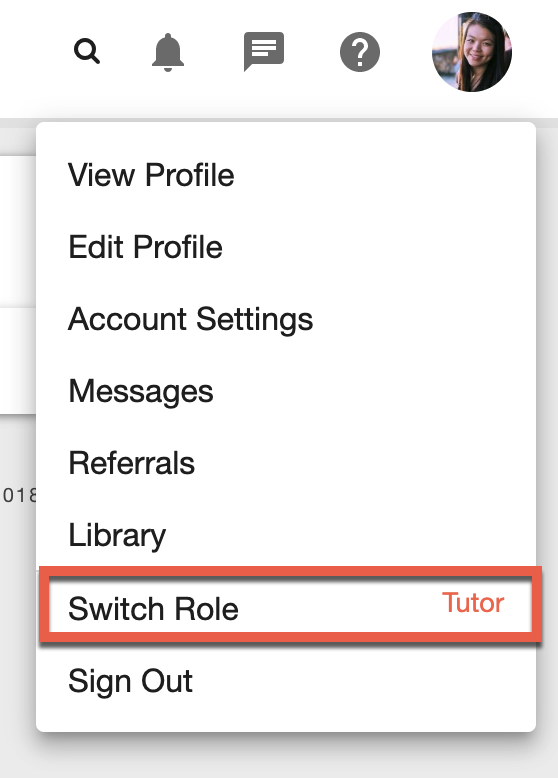 How can I stop receiving so many emails?
Don't want to receive the 24-hour reminder emails? No worries! You may personalize which emails you receive from Cambly by going to Edit Profile and then Email Preferences.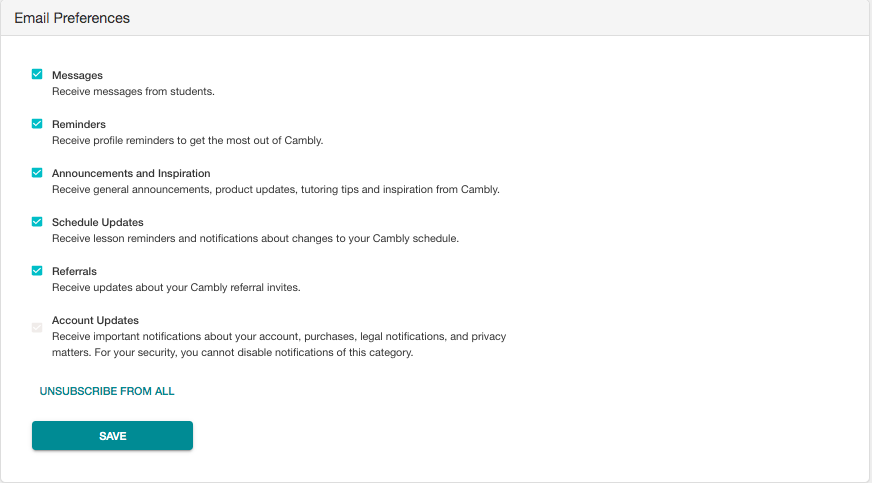 How can I stop receiving calls from trial students?
To stop receiving calls from trial students, you can switch your visibility preferences on your Tutor Dashboard to "subscribed students only (no paid trials)." This means only subscribed students can call you while on Priority Hour and while visible.