Program Overview
We appreciate all our tutors who refer their family, friends and colleagues to Cambly! Under the Tutor Referral Program, you can:
Earnings:

Earn $20 per referral when your friend tutors for at least 10 hours on either Cambly or Cambly Kids, and earn an additional $30 bonus for both you AND your friend if your friend is approved for Cambly Kids. This means that you can earn up to $50 per successful referral!

Get Paid Fast

: Automatically receive referral payment every week to your tutor account, along with your tutor pay.

Stay Up to Date

: Keep track of all your referrals in the new referral and payment tracker!
You can find your unique referral link on the Referral page. You can access this page anytime by clicking on your profile icon in the upper right corner and then selecting Referrals.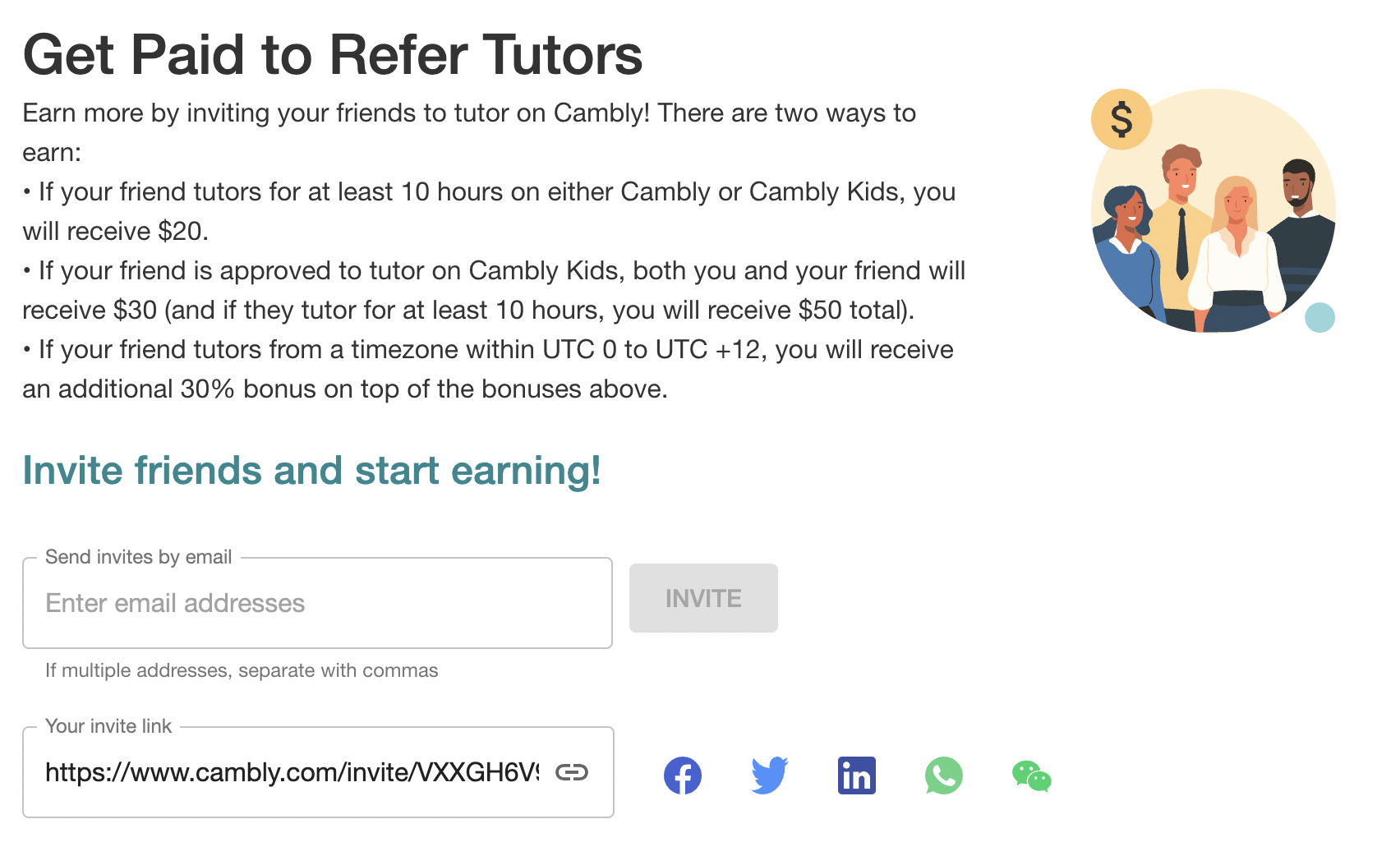 You will also find a tracker on the referral page, where you can see the status of your referrals and payment history.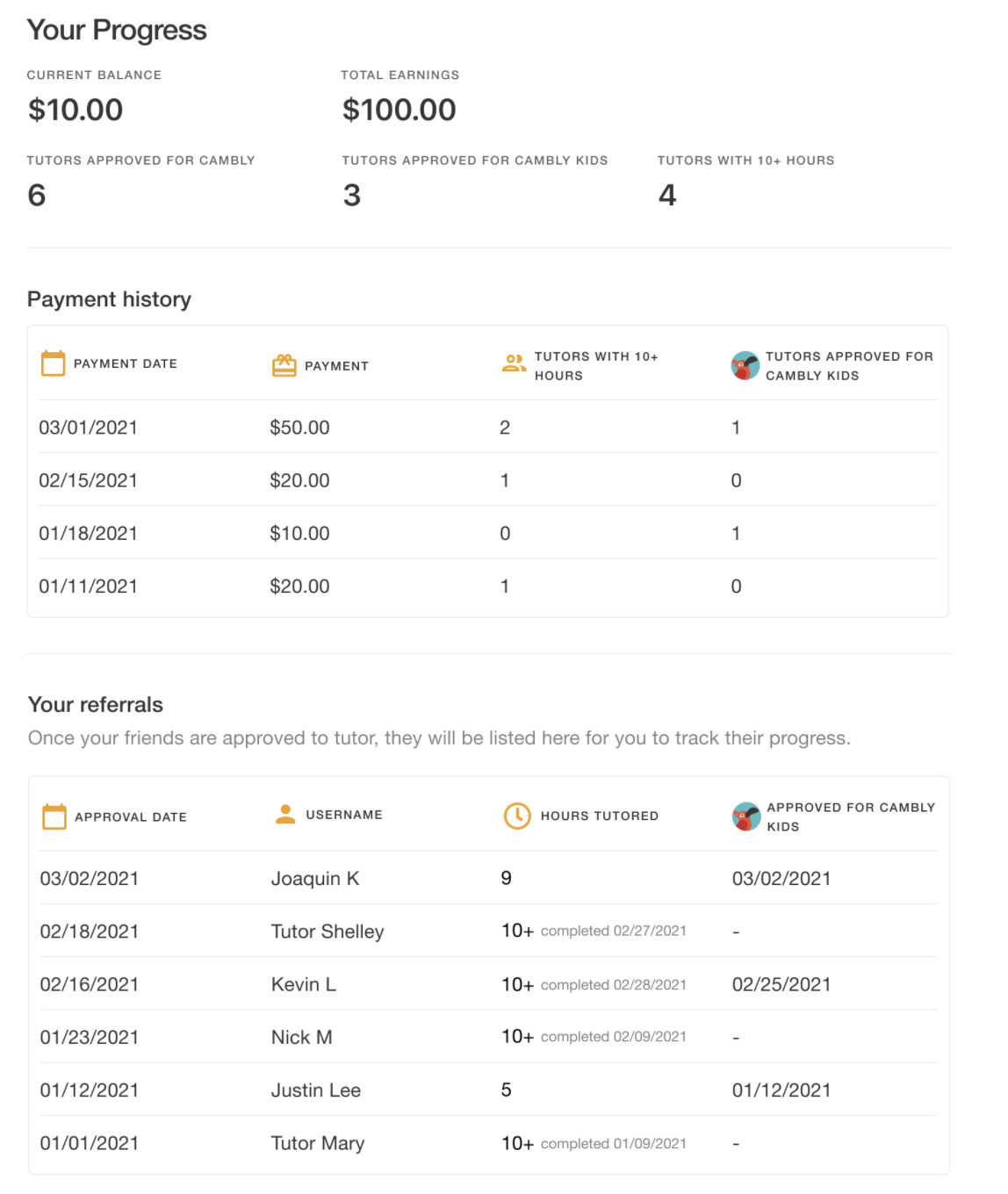 Referral Earnings
How much you can earn through referrals depends on your ability to refer successfully. For example, if 20 people applied using your referral code, 10 were approved and go on to tutor for at least 10 hours, and 5 were approved for Cambly Kids, then you would earn $20*10+$30*5=$350. The more you refer, the more you earn!
You can share your referral link with your friends, family and even strangers through different channels: email, Facebook posts, Facebook groups (if the group allows), YouTube, Linkedin, Reddit and other online community forums! In our experience, the channel in which tutors make the most referral bonuses is through making a YouTube video on what it is like to work at Cambly or Cambly Kids. You only need one successful video with your referral link to see your referral bonuses grow over time. Happy referring!