First, please check to make sure Cambly has permission in Chrome to connect to your camera: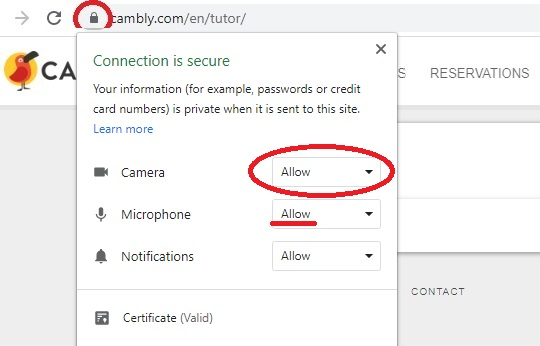 Second, please sign out of Cambly, restart your computer & router, and-- rather than going to a bookmarked page-- actively type "www.cambly.com/en/tutors" into Chrome and sign in again that way.

Often, just one of those two things solves this issue! If that hasn't cut the mustard, please go to tokbox.com/developer/tools/precall/ and run the test directly from there. The green checkmarks, red crosses and error messages can help pinpoint the exact issue in your case. Sometimes, it's possible to click on a red cross and/or error message and get specific advice from Vonage themselves.
Many tutors have found this checklist very useful too:
Check that your webcam isn't faulty, does it work correctly in other apps/websites?
Make sure both Chrome and your OS are up-to-date and that recent updates have installed correctly.
Only use Chrome on a computer (no other browser, not the app, and not on a smartphone or tablet).
Disable any unnecessary webcam software. Seek professional advice if you're unsure of anything.
Disable all Chrome browser extensions.
Run Cambly in an incognito window.
While troubleshooting, perhaps try disabling all firewalls, anti-viruses, ad-blockers, VPNs, etc. that could be interfering. Seek professional advice if you have concerns about the security of your computer, home network, etc.
Make sure all relevant drivers (webcam etc.) are up-to-date.
If you have more than one webcam, headset, etc., please remove and disable all additional ones.
Please clear Chrome's cache and restart your computer again. Please note: settings for many different websites can be lost when you do this.
If you have another computer in the house, it's likely it wouldn't have this issue and you may be able to use it to tutor while fixing your original one.

Please note: It's very rare, but Connection Test failures can also be caused by Tokbox outages/issues. We keep status.cambly.com/ as up-to-date as we can whenever that happens. You can subscribe to updates if you wish.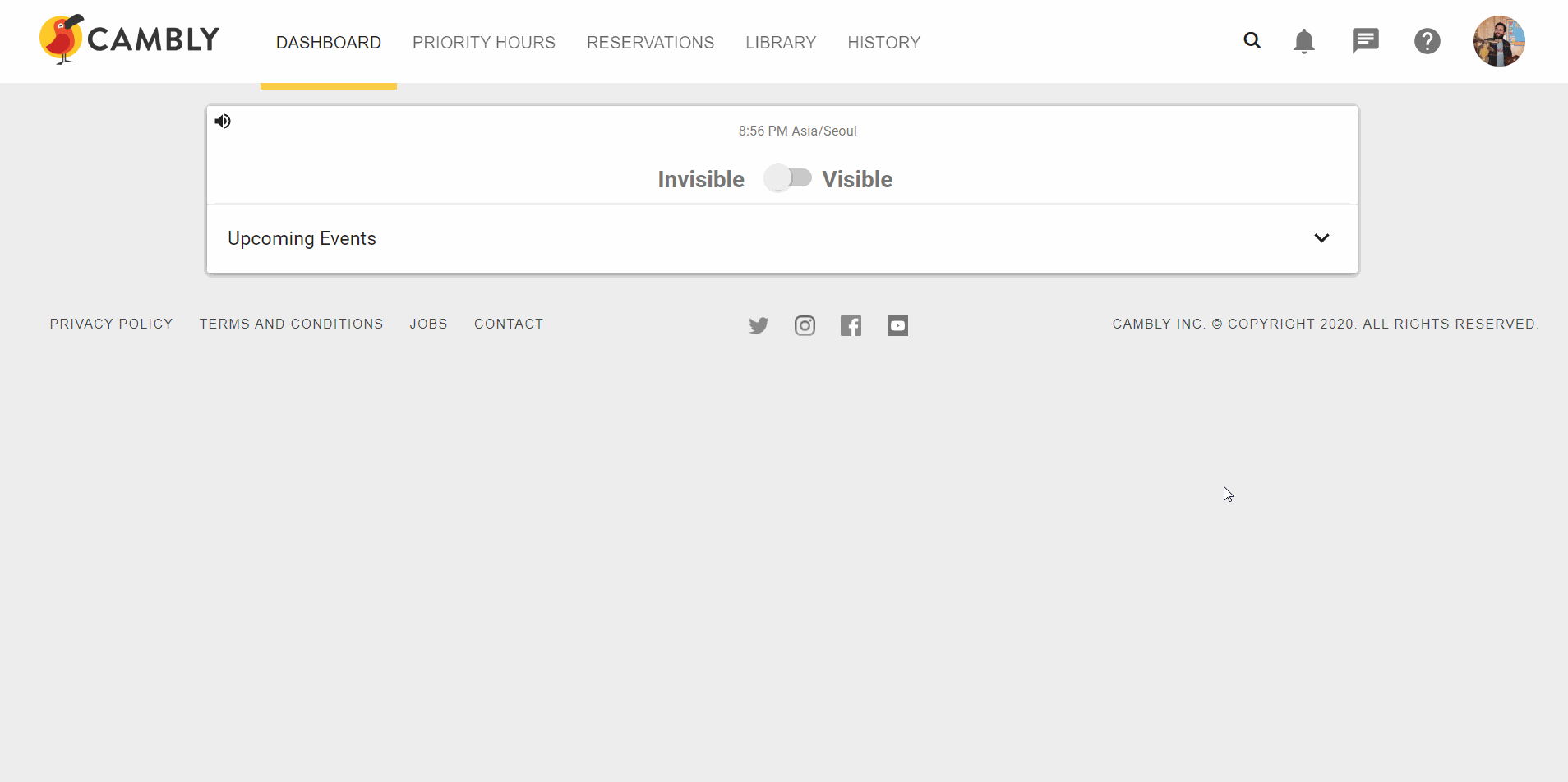 We hope all that helps you pass the Warm-up Screen from now on!