If you can't hear your students at all, please double-check that your headphones/speakers are working by playing a video on YouTube (or a similar website) using Chrome. If you can't hear anything there, you may need to replace your headphones/speakers or check your computer's settings.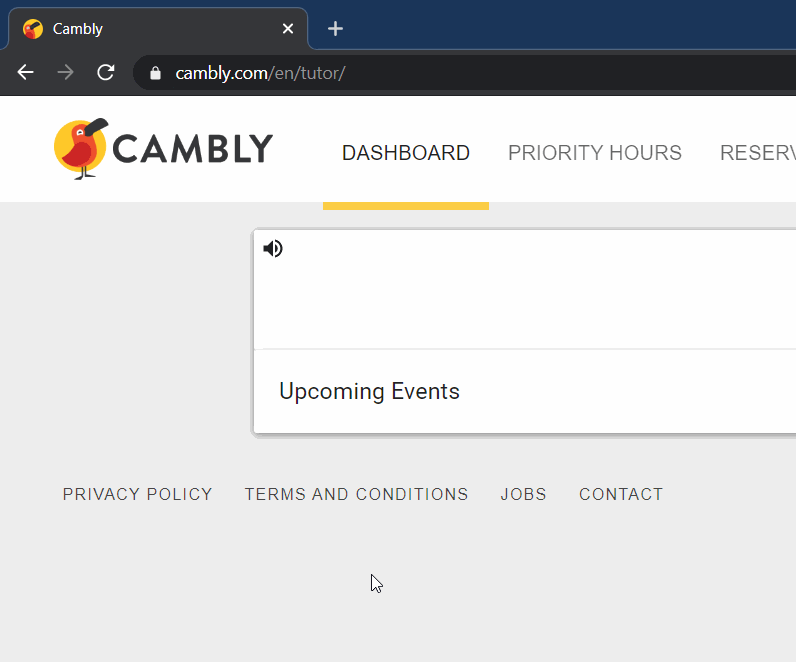 If you can hear sound on other websites using Chrome, but not on Cambly, please make sure Cambly's tab isn't muted by right-clicking on the tab and selecting "unmute site" as
shown on the right.

If your student's audio is breaking up while in a call, the issue is likely their connection. Directing the student to Student Support ("contact us" on the students' side) would be the best thing to do in that situation. Student Support is excellent and can resolve all sorts of matters nearly always in the students' native languages.

If you regularly can't hear students correctly in-call, perhaps try changing your headset/speakers as they could be faulty. If you're sure your headset/speakers are working correctly and you don't think the students have connection issues, then the cause is likely a connection speed issue on your end. Our advice is to click here for some general tips and tricks on improving your connection.

We really hope that helps solve your in-call audio issue!