This tab contains all the information about your history, including your account balance and chat history. We send payments automatically on Tuesday on all balances over $20. The pay period ends at EOD Mondays UTC (23:59:59), so tutors will be paid for the previous full 7 days. Pay processed on Tuesday will be for the previous week's Tuesday 00:00:00 UTC through Monday 23:59:59 UTC. As of January 17th, 2023, Tutors will be paid for all minutes of lessons started during this pay period UTC.
In the History tab, you can also see a log of students who you've spoken to. If you click into a student's name, you can message them or jot a note about them. This can be a great way for you to remember what you spoke about so you can pick up where you stopped after the last session. Messages from students will appear in your personal email account (sent via Cambly), and you can reply by logging in to your tutor account. These messages are always sent through Cambly's platform and your personal email address is never revealed.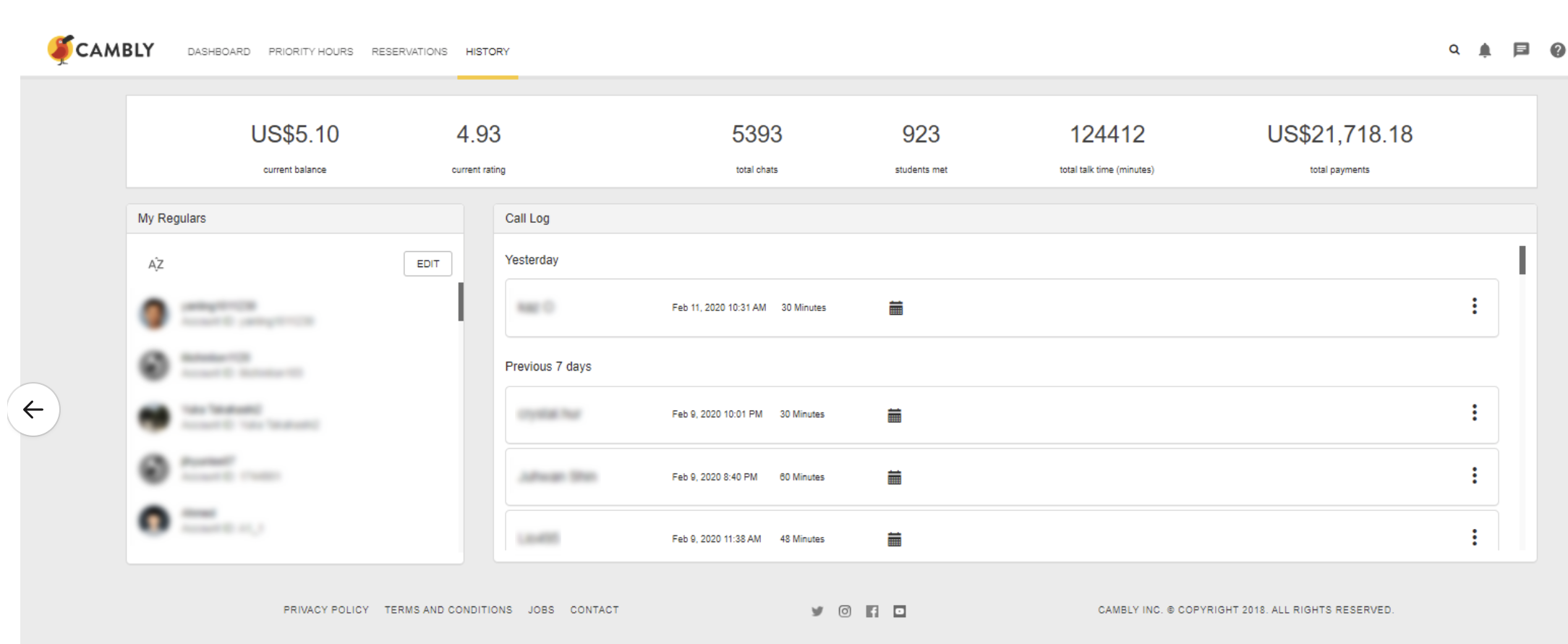 Note: this is the history tab of a highly-rated seasoned tutor, hence the impressive statistics.